What is Ecotourism and Why is it Important to Travelers
There are many ways to go sightseeing and vacation and they can also be sustainable. The most traditional ones, you know how they are, and surely you have put them into practice more than once.
But, currently, we have a greater awareness about respecting the environment and our surroundings in general.
For this reason, alternative ways of going on vacation are emerging, and one of them is "Ecotourism". If you want to know a little more about this type of trip and why it can be very beneficial, join us in this article.
What is Ecotourism?
Ecotourism is the way of practicing tourism that is carried out by fully respecting the environment and avoiding altering or damaging the natural surroundings.
Although ecotourism is something that is more current in recent years, what it advocates is not really that modern. In reality, it was born as a response to the excesses committed by the tourism industry and seeks to reconcile tourism activities with ecology. For this reason, ecotourism is also called ecological tourism.
Why is the practice of ecotourism beneficial?
As we have said, ecotourism does not only affect those who practice it. It also influences the host communities in the regions where it takes place. Obviously, what is intended is that the practice of ecological tourism is positive for all those involved, and not only for tourists. Here we are going to try to collect what are those benefits that ecotourism has for each of the parties.
Benefits of ecological tourism for those who practice it
It is a more affordable tourism model than traditional tourism. For this reason, it is more accessible to everyone. At the same time, it also allows monetary savings that can be substantial in the case of large families.

It allows you to enjoy environments away from the urban bustle and much healthier. Most ecotourism destinations are located in the middle of nature and you can discover true hidden gems to spend a perfect vacation.

By practicing ecotourism you stay in closer contact not only with nature but also with local customs and traditions. Ecotourism allows you to get closer to local gastronomy, sustainable consumption and traditional activities that cannot be found or practiced elsewhere.

Ecotourism is one of the best ways to enjoy a healthy vacation. What we always think that vacations, no matter how brief, have to serve to disconnect is something that is achieved when you pick for this type of retreat. It is the complete departure from the daily routine in the city, which supposes a complete rest for body and mind.

There are options for all tastes since ecotourism is as varied as the destinations you go to. The activities that can be carried out range from cycling, hiking to climbing, horseback riding, agricultural work, crafts, etc.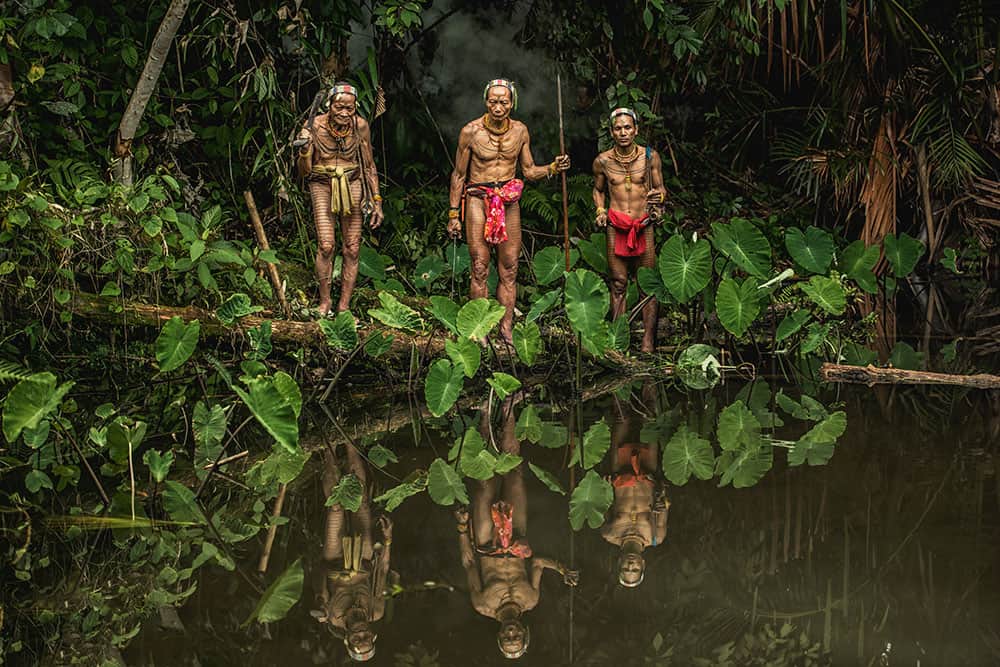 Benefits of ecotourism for hosts and recipients
Ecotourism is a way of doing tourism that respects the nature and integrity of the destinations that host it. In this way, nothing will be damaged or altered, and the environment and culture will be preserved in a sustainable way.

Thanks to ecotourism, there are new destinations and markets that have been developed or converted. This assumes economic growth for these regions and their inhabitants without fear that development will negatively interfere with their way of life and the conservation of their customs and natural areas.

It helps to preserve the architectural and cultural heritage of the areas visited that could otherwise be damaged or directly lost due to lack of funds or interest.

On many occasions, host communities suffer from problems that they would not be able to make known or communicate otherwise. Thanks to ecotourism, this reaches more people, who are aware of and support these less favored regions.
The risks of ecotourism
All the advantages and benefits that are received from ecotourism are true and attractive. But this does not mean that ecotourism is without risks and problems, some of them quite serious. Among them, we can cite the overcrowding of previously respected areas, with an excess of visits and tourists, soil erosion and unsustainable environments or displacement of local populations.
However, most of these damages are caused by a poor start-up of this tourism. All you have to do is look for sustainable development when you want to develop this vacation model, so that the benefits are more than the losses and, in the ideal case, that there are none of the latter.
If you are thinking of giving your vacation style a twist and you want a type of destination where you can enjoy and preserve nature while you know and practice the local customs of those places where you are going to stay, give it an opportunity. We are sure that you will not regret it and, in addition, the options are multiple, whether you want to do ecotourism in Cambodia or in other parts of Asia, join one of the Siem Reaper's trips to participate in the ecotourism and connect with the local insider.
Feel inspired? Check our favorite trips …
Read more Articles
No matter who you're looking to travel with, you can depend on our 2,500 trusted operations to make sure everything's taken care of