Siem Reaper strives in providing sustainable and fun tours, but this first starts with building a strong team. They understand the need to priorities the development and well-being of their growing team.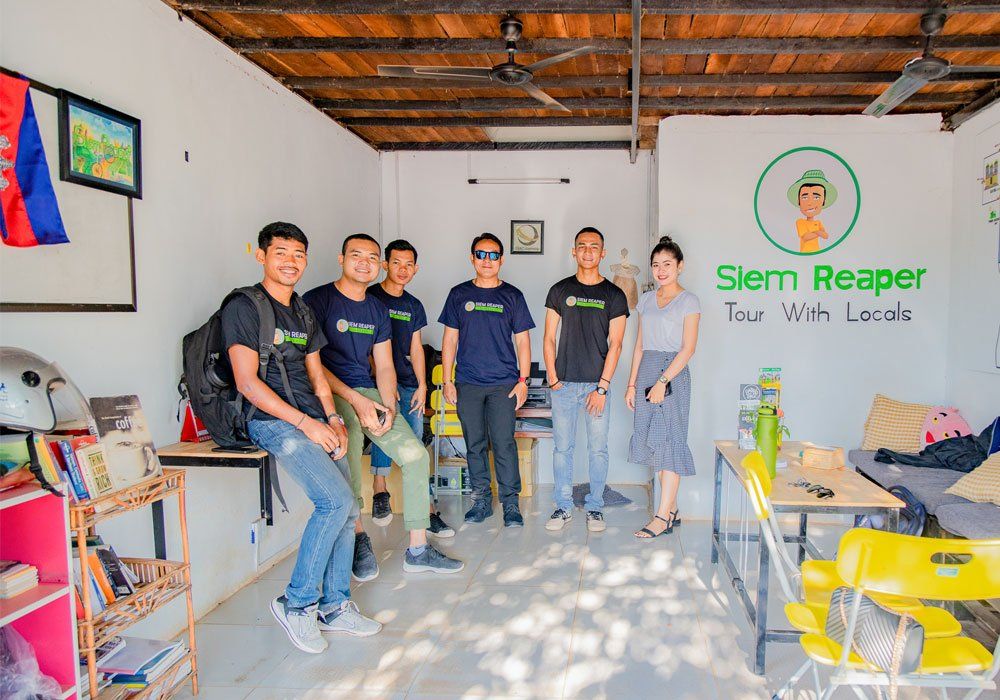 One of Siem Reapers core visions is to one day set up a guiding centre in Siem Reap. This vision is built on the desire to build the capacity of young Cambodian people and offer them an opportunity to learn and grow in the current work environment. Siem Reaper's whole model and work ethic evolve around supporting and developing local communities, and this includes Cambodian youth. As such, Siem Reaper aims to provide opportunities to young Cambodians to broaden their knowledge and provide practical real-world work experience during their journey of becoming tour guides. Siem Reaper has developed over time which resulted in the expansion of the guiding team in order to keep up with demand, whilst also ensuring to provide continuous training to their enthusiastic new and old team members.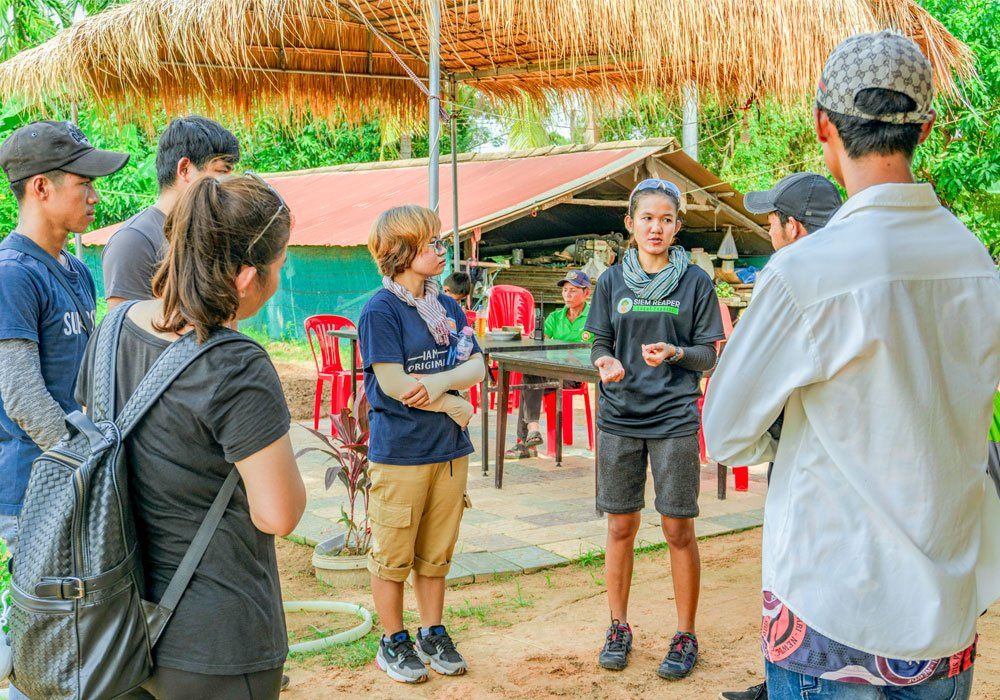 Most of their new guide intakes are studying and looking for ways to provide for their families, whilst at the same time trying to develop themselves and their careers. This is not always easy in Cambodia but Siem Reaper wants to encourage the younger generation to aim high and pursue their interests. Siem Reaper, therefore, provides training sessions to give the youth a chance to learn about guiding and support them through providing work experience of the various available tours. This also provides the opportunity for young Cambodians to be exposed to different people and cultures, developing them as global citizens as they share their passion for their own environment and at the same time learning about new environments.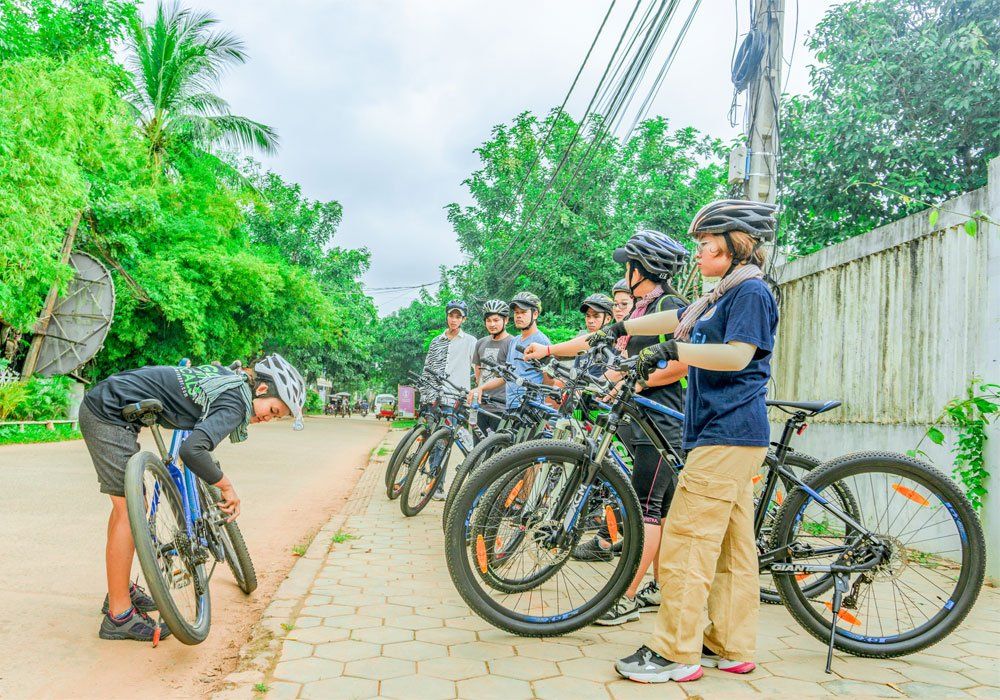 Siem Reaper recently had a two-day training workshop that focused on how to 'lead the group and tour logistics' to 6 new guides. Sreyleak, one of Siem Reaper's long-term guides led the training. Here are some insights from Sreyleak and Leat Rot, a new guide, to share their experiences in order to highlight the amazing team members and the importance of providing such training.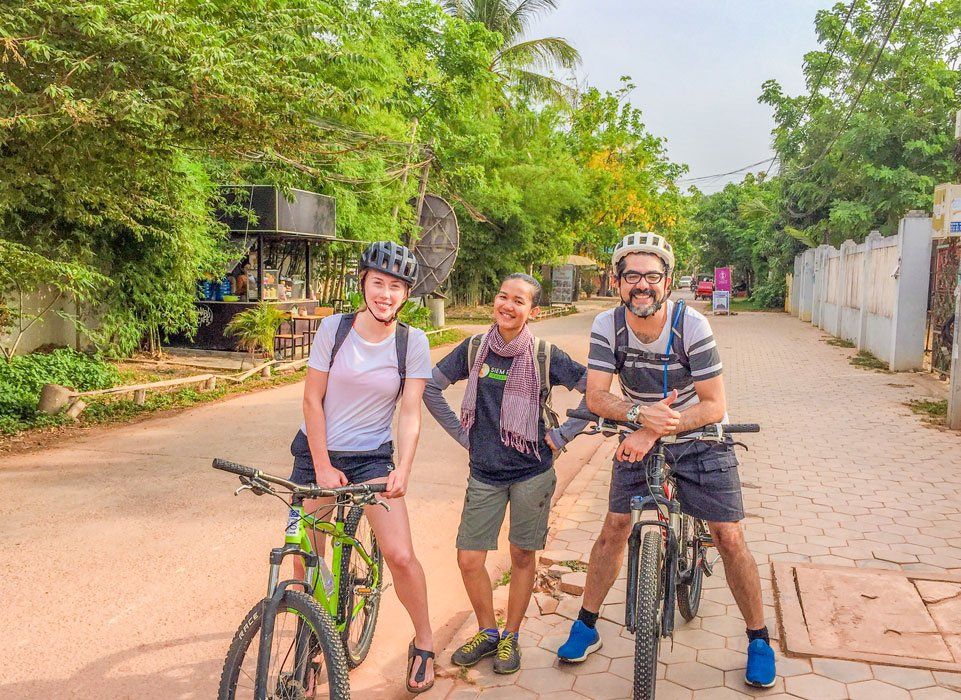 "Sreyleak has been a guide with Siem Reaper for a year and has developed enormously as she led the training, here is what she has to say:"
Why did you want to be a tour guide and what do you like about guiding?
I know being a tour guide is not easy, especially being a cyclist tour guide, but I am a person who likes to challenge myself in order to improve myself and learn new things. Being a tour guide is fun because I have a chance to learn about leadership, to improve my general knowledge, to share about life experiences, practice my English and I enjoy talking to people from every corner of the world.
What makes Siem Reaper different?
Siem Reaper always offers a chance to the younger generation to practice, learn, and improve their knowledge and skills. Siem Reaper does not want to develop alone since they want to give back to the community and fairly give opportunities to Cambodian people who are working in the tourist industry.
How did you feel leading the training for the new guides?
Being with Siem Reaper I have had the chance to practice what I want to do, had mentors guide me, and grow in a fun environment that focuses on teamwork, it is more like a family. I feel very happy to share what I have learnt and experienced and pass this onto the next generation and be a role model for them to help them reach their goals.
What do you hope for the future?
I love Siem Reaper's purpose and I hope I can contribute to this and support the next generation. I want to see the Cambodian flag mapped out in world tourism, meaning that people will know where Cambodia is and what Cambodia can offer.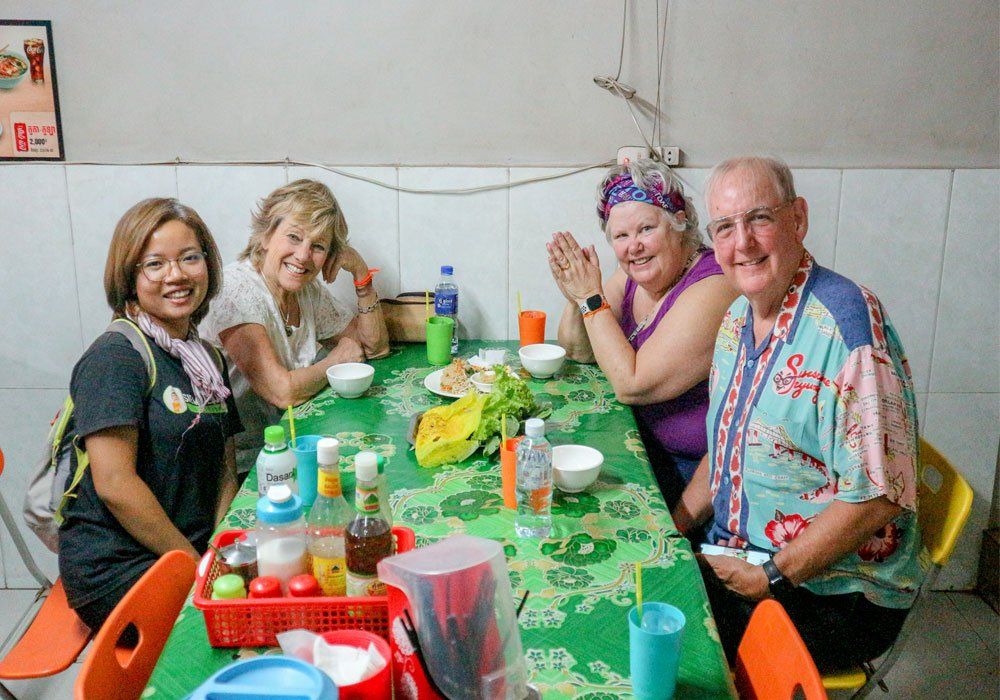 "Leat Ron just recently started with Siem Reaper and participated in the training to start off her journey with Siem Reaper, here is what she has to say:"
Why did you want to be a tour guide and what do you like about guiding?
As a Cambodian, I would love to share my culture and traditions to let the world know about the greatness of Cambodia again. I enjoy guiding tourists to explore the authentic local lifestyle. Guiding by bike is not easy, but it makes it more adventurous and it is a great exercise for me! Being a guide means I can always find something new and interesting when I meet new people and we can both share different cultures which helps me to develop my knowledge and improve my communication skills.
What did you like about training?
Siem Reaper is a young local team with a strong passion to develop its own brand and to encourage young people to be involved in the process. I definitely improved my understanding and skills in the tourist sector and learned to be flexible. The training made me appreciate the company more, by understanding how to reach common goals and learning from others. To be a guide is to preserve the local culture and traditions and the training highlighted how to do this whilst engaging with others. Siem Reaper always open opportunities for those who want to learn and update their abilities.
What do you wish for the future?
In the future, I would like to contribute towards the development of Cambodia by supporting and sharing benefits with local people. I would like to establish my own business based on this model. I also plan to create videos or a website related to Cambodian culture and tradition, so it is more convenient for people to learn about Cambodia and encourage them to come and explore.
Read more Articles
No matter who you're looking to travel with, you can depend on our 2,500 trusted operations to make sure everything's taken care of