Top 8 Places to Visit in Phnom Penh
Phnom Penh, the magnificent capital city of Cambodia, is an extraordinary and vibrant destination that promises a captivating blend of rich history, awe-inspiring cultural heritage, and an array of modern attractions that will leave visitors in absolute awe. Whether you're a history enthusiast, a culture lover, or simply seeking breathtaking sights, Phnom Penh will take you on an unforgettable journey through the capital of Cambodia. Here are the top 8 places to visit in Phnom Penh:
1. Royal Palace and Silver Pagoda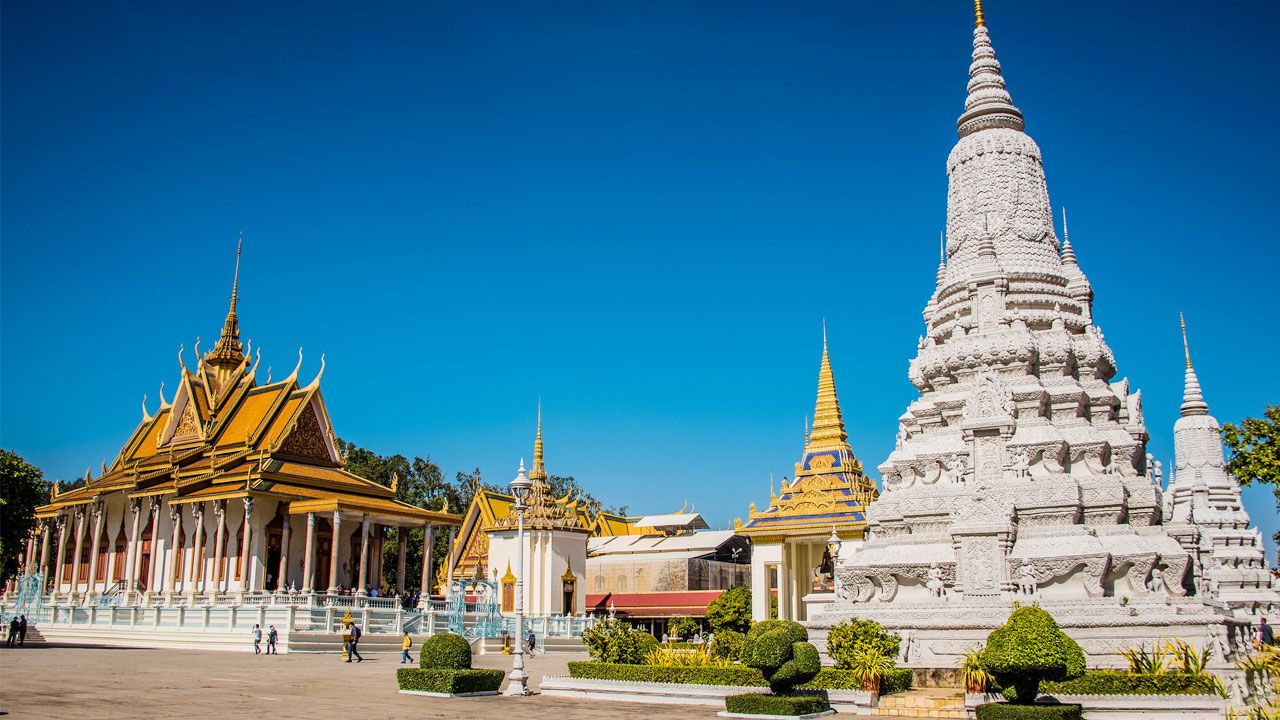 Situated along the banks of the Tonle Sap River, the Royal Palace is a stunning complex that serves as the official residence of the King of Cambodia. Explore the beautiful architecture, intricate decorations, and manicured gardens. Inside the palace grounds, you'll find the Silver Pagoda, which houses a remarkable collection of Buddha statues and a floor adorned with over 5,000 silver tiles.
Related trip: Phnom Penh Historical Tour
2. Tuol Sleng Genocide Museum (S-21)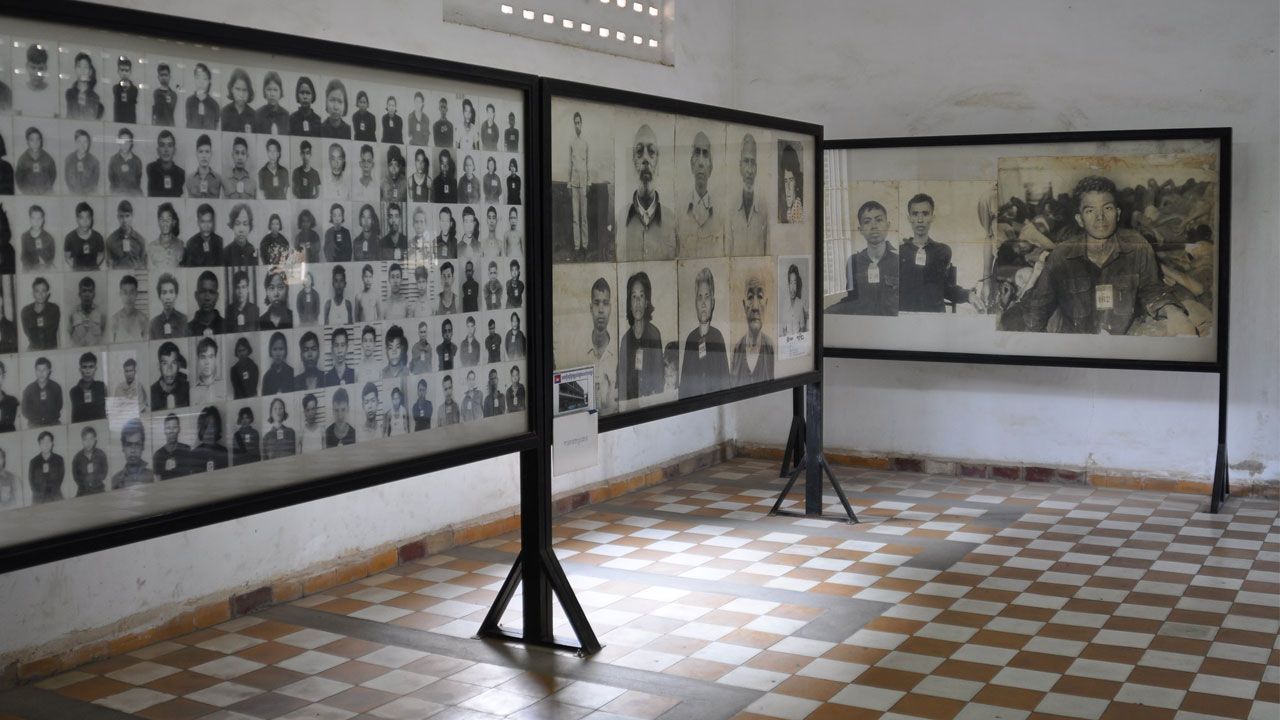 This Genocide Museum stands as a haunting reminder of Cambodia's dark past during the Khmer Rouge regime. It was originally a high school but was transformed into a prison and torture center. The museum exhibits photographs, artifacts, and displays that provide insights into the atrocities committed during that period.
3. Killing Fields of Choeung Ek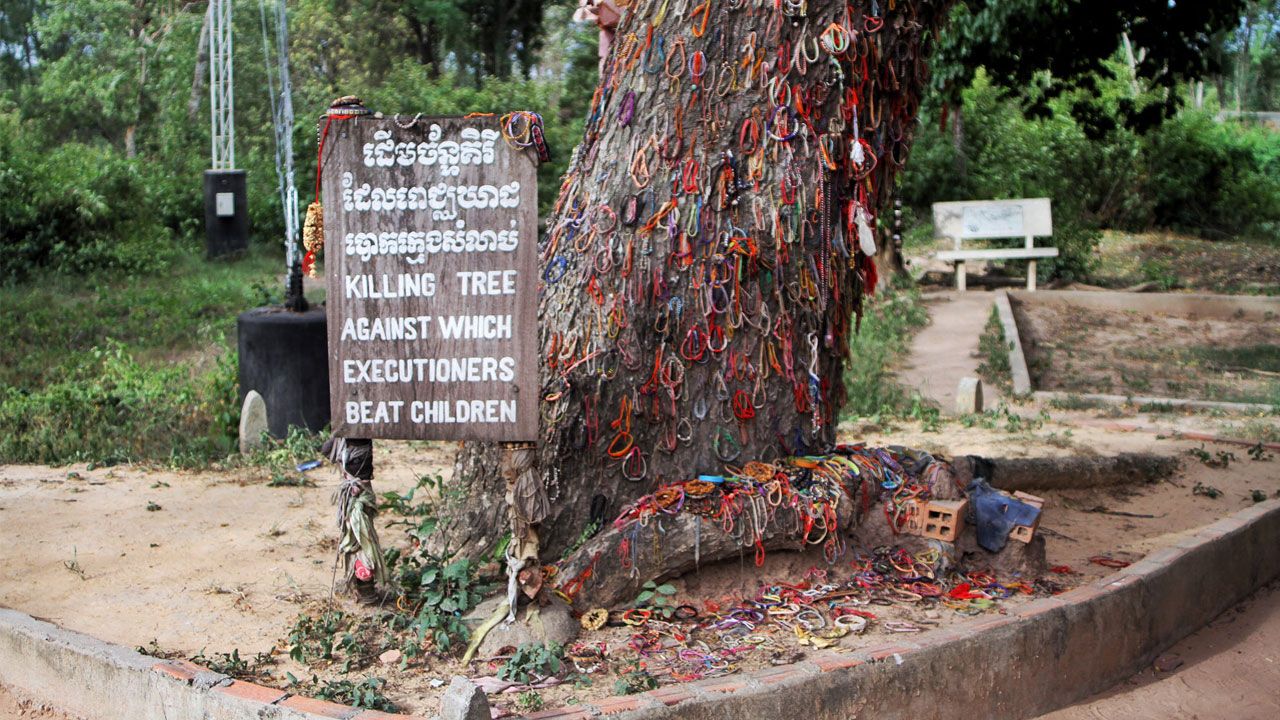 Located just a short distance from the city, the solemn memorial known as the Killing Fields of Choeung Ek stands as a poignant reminder of the atrocities committed during the Khmer Rouge regime. This site is one among several where prisoners from S-21 were tragically executed. The area is now marked by a powerful memorial stupa adorned with thousands of human skulls and bones, serving as a poignant reminder of the unimaginable atrocities that occurred there.
4. Wat Phnom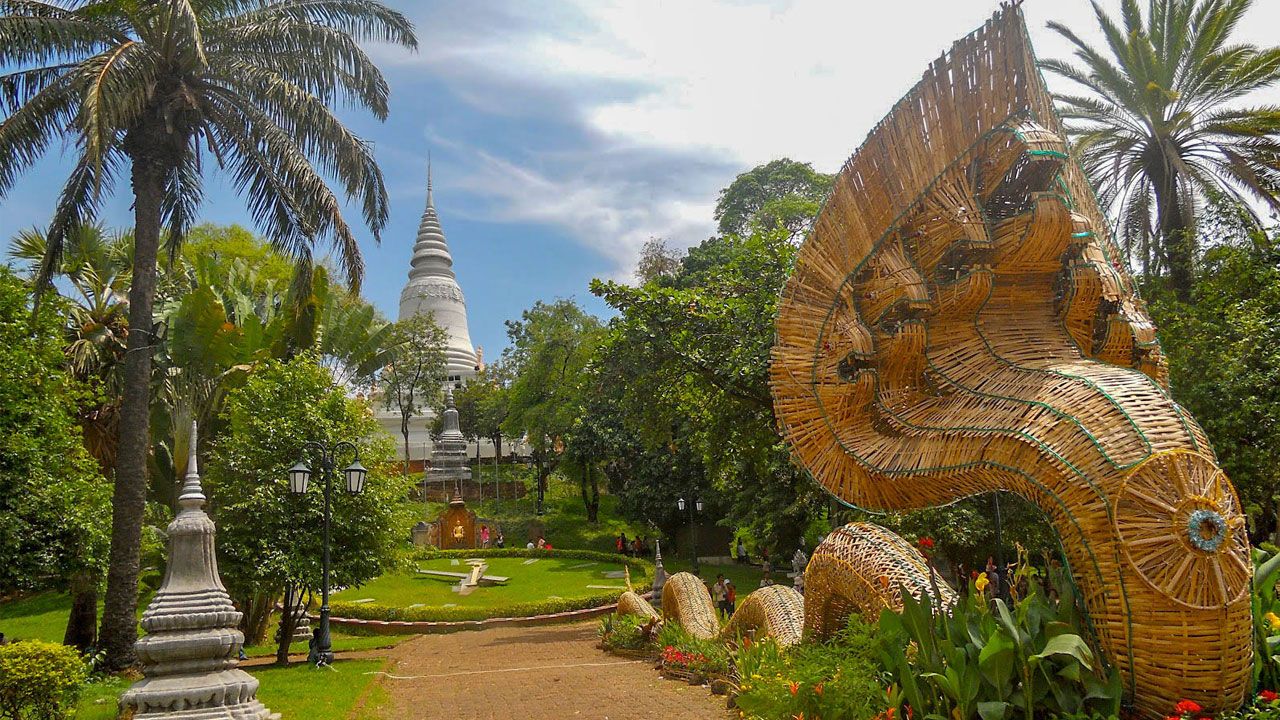 Perched atop a picturesque hill, Wat Phnom is an absolute must-visit temple in Phnom Penh. With its rich history as the city's esteemed birthplace and its enduring role as a cherished sanctuary for generations, this enchanting location holds both legendary significance and deep spiritual resonance for the locals. Ascend the hill to immerse yourself in the tranquil atmosphere of this sacred place and be rewarded with breathtaking views of the entire cityscape.
5. National Museum of Cambodia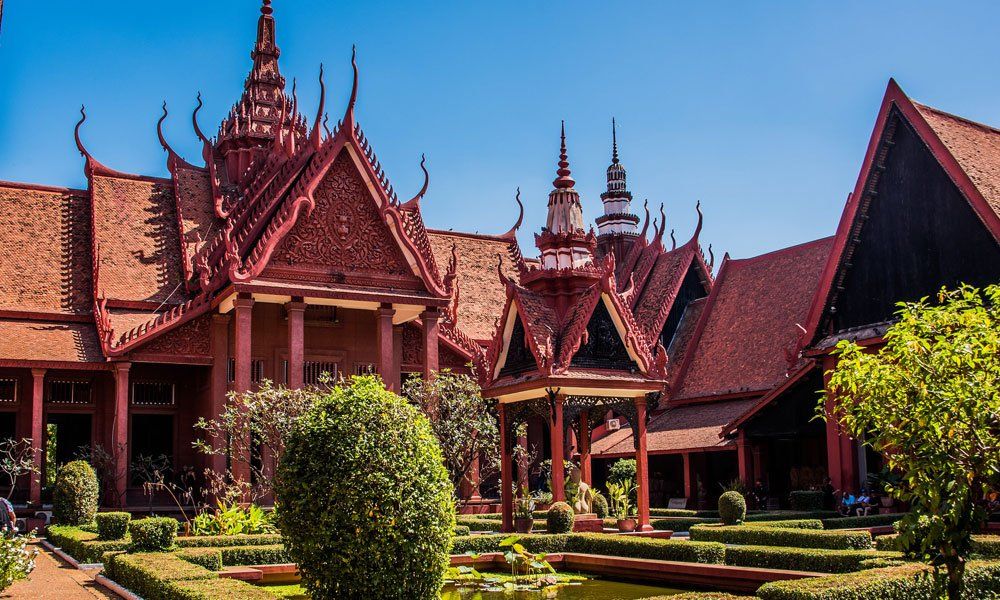 Located nearby the Royal Palace, the National Museum is a true gem when it comes to discovering the rich heritage and artistic marvels of Cambodia. Immerse yourself in a captivating journey through time as you explore their extensive collection of sculptures, ceramics, bronzes, and various other artifacts spanning numerous historical periods - including the illustrious Angkorian era. A visit to this remarkable museum is sure to leave you awe-inspired and with a profound appreciation for Khmer art and history. The building's exquisite design makes it a true architectural masterpiece.
6. Russian Market (Psar Toul Tom Poung)
This bustling market is a paradise for shoppers. This local market offers a wide range of goods, including clothing, handicrafts, jewelry, souvenirs, and local street foods. Bargaining is expected, so be prepared to haggle for the best prices.
7. Koh Dach (Silk Island)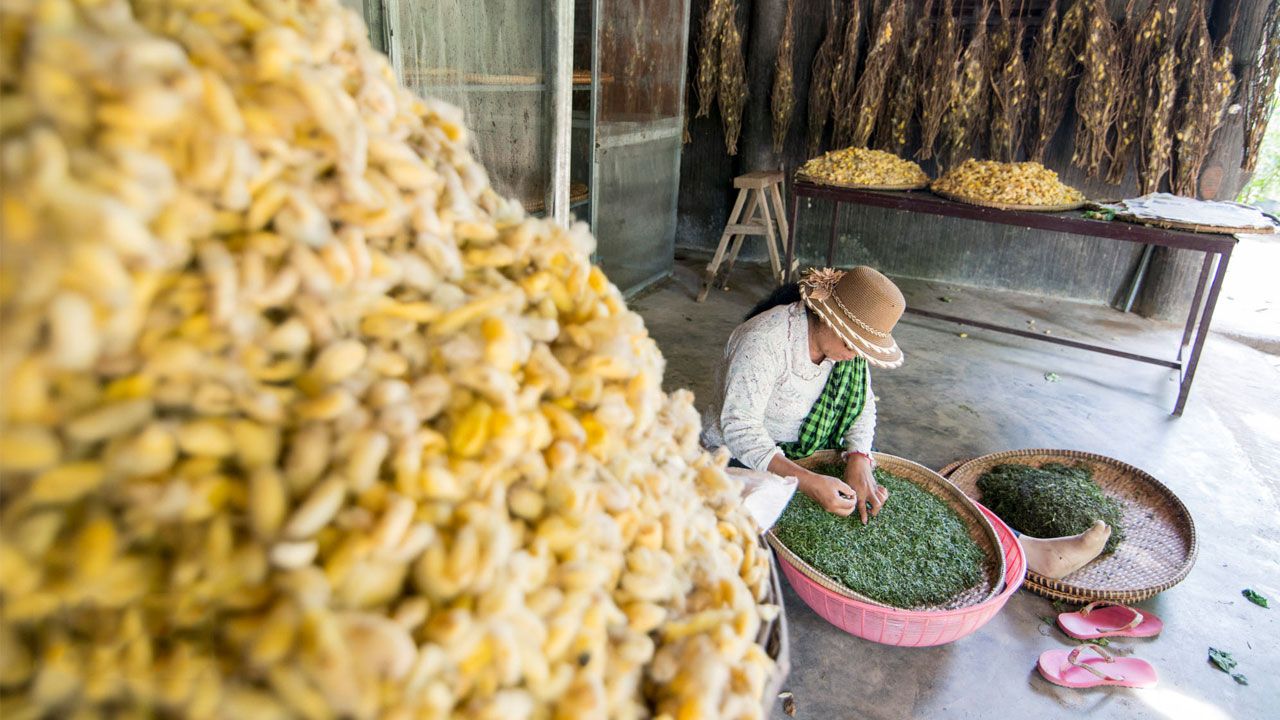 Koh Dach, known as Silk Island, located just a short drive away from Phnom Penh. This picturesque island is renowned for its traditional silk weaving practices and small-scale sericulture. Immerse yourself in the rich cultural heritage and witness the intricate artistry behind silk production on this captivating island getaway.
The best way to tour the island is by bicycle. With a scenic road stretching approximately 30 km, you will be enchanted by the picturesque views of quaint villages, serene pagodas, lush green paddies, and vibrant farms along your journey.
Related trip: Cycle the Mekong Island
8. Phnom Tamao Wildlife Rescue Center
For wildlife enthusiasts passionate about conservation, a visit to the Phnom Tamao Wildlife Rescue Center is highly recommended. It is located just one hour away from Phnom Penh city, this remarkable center serves as a safe haven for a wide variety of endangered and rescued animals. From majestic tigers and gentle elephants to playful gibbons and adorable sun bears, you'll have the chance to witness these incredible creatures up close while supporting their well-being.
Read more Articles
No matter who you're looking to travel with, you can depend on our 2,500 trusted operations to make sure everything's taken care of