Pedaling Through The Pandemic
Despite the ongoing pandemic and growing anxiety, one industry that is booming in Cambodia is the selling and renting of bicycles. Many locals and expats in Cambodia are pedaling their way through this pandemic wave of uncertainty.
Since the beginning of March, many facilities in Cambodia have been closed as a preventative measure to the spread of Covid-19. Gyms were included in this list, leaving many people without a space for regular exercise. As an unexpected result, there has been a surge in people cycling having a positive effect on small bike businesses. With gyms being closed coupled with social distancing being practiced, cycling is one of the easiest ways for people here to keep active. Siem Reap streets are lined with shops renting or selling bikes; even non-bike shops are adapting to the recent trend and renting out bikes. With a lack of tourists, local travel and activities have become the main focus for the industry.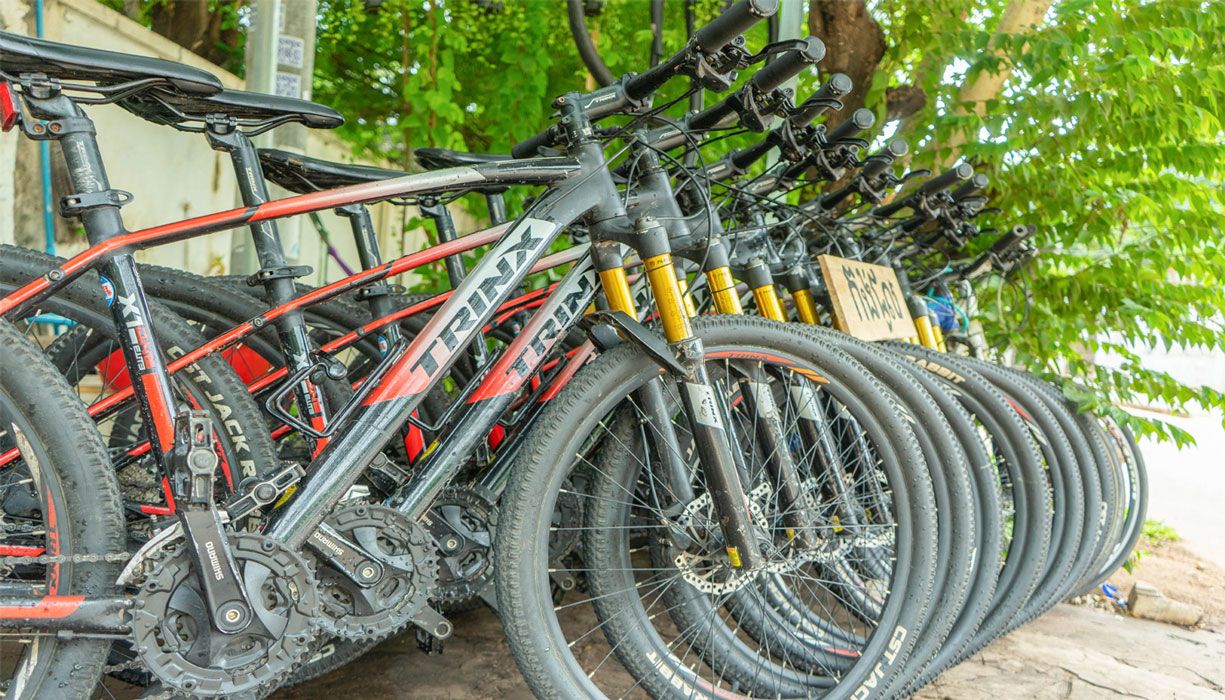 There are many great tracks for cycling in Siem Reap, from off-road tracks through rice paddies to cycling on smooth roads through the temple park. Unsurprisingly, the most popular area for cycling is through the breathtaking temple area. The famous Angkor Archaeological Park is free for locals and there is no better time to make the most of exploring Khmer culture and history. With virtually no tourists, it is a photographers paradise! It is also a great time for expats to visit the temples; as many are still in the country and with a lack of ticket revenue, the duration of the Angkor tickets have been extended and there is even the option of a 6-month pass. There really is no better time to get on a bike and explore one of largest religious monuments in the world!
Siem Reap is the ideal location that can easily cater for this growing trend as it offers a variety of options for all interests and levels. From the history and culture of the temples, the tasty street-food stalls to more challenging biking up the hill and through the rice paddies, there is something for everyone. The increase in cycling is keeping spirits up during this stressful period and offers an escape for many. It allows people to connect more intimately with nature and people whilst exercising at the same time. Cycling is really one of the best ways to explore areas in an environmentally friendly way and considered one of the safest sports to do during this pandemic.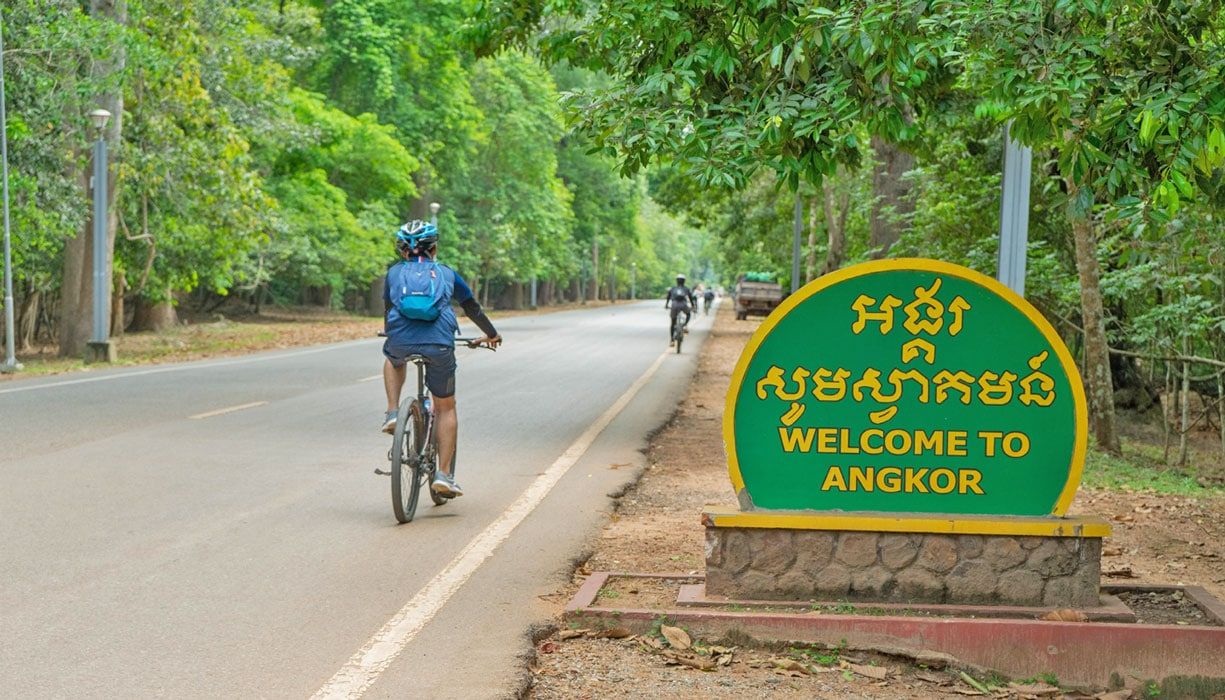 When we asked one of our customers who recently rented a bike why she chose cycling, she said, "I decided to rent a bike as it is a great way for me to get outside and be active when everything is closed. Working from home all day, cycling gives me an aim and is helping me cope during this difficult time. Plus, it is a safe way to be social and get some good pictures of the empty temple park!"
At siem reaper not only do we offer various cycling tours and advice, we are also renting our bikes. Contact us for more information about rentals or tour options.
Read more Articles
No matter who you're looking to travel with, you can depend on our 2,500 trusted operations to make sure everything's taken care of