7 Most Beautiful Places in Southeast Asia
Southeast Asia is a subregion of Asia, located in Southern China and Eastern India. Officially it is made up of 11 countries, making it one of the most popular tourist destinations in the world.
There has been a steady increase in the number of people visiting the countries within Southeast Asia over the last few years and this is due to the diversity and wonders these countries offer.
There are hundreds of destinations to see and add to your vacation list, so trying to visit them all in a short period of time is nearly impossible!
So we have put together a list of the 7 most beautiful places in Southeast Asia.
Let's delve in!
1. Bali, Indonesia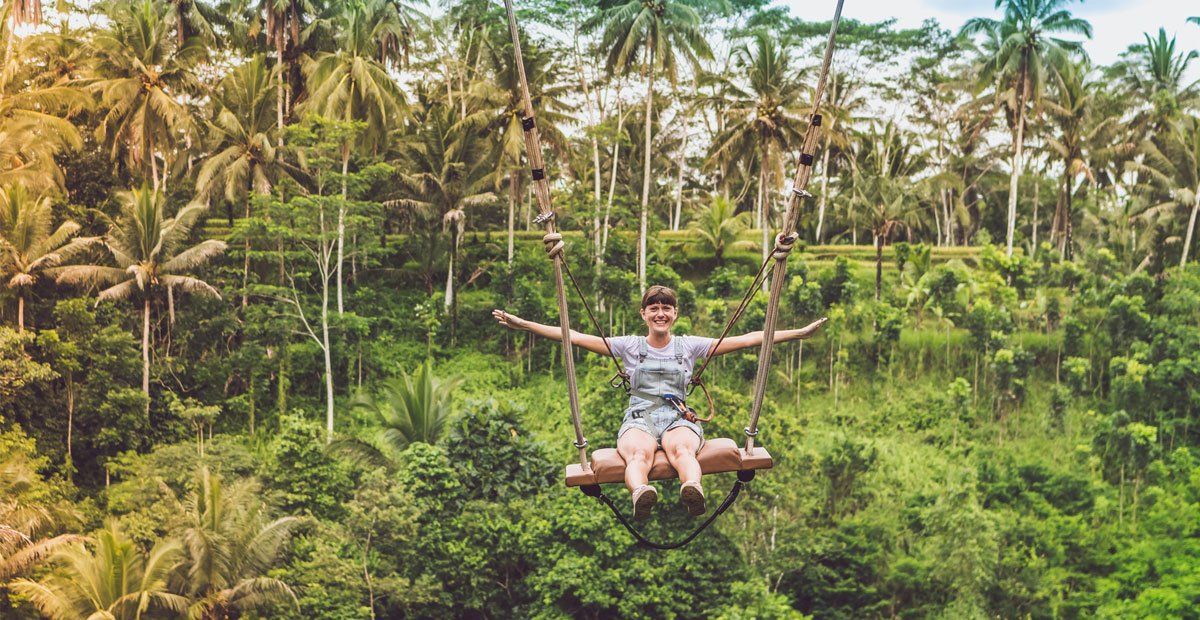 Bali may be the destination you are thinking of if you want to travel to Southeast Asia.
Bali evokes everything from landscape, ancient culture, jungle, and delicious cuisine. This Indonesian island is one of the most touristic destinations in Southeast Asia.
While it is true that the beaches of Bali are not the best on the island, this absence does not make it less desirable. Bali does not have the typical beaches with crystal clear waters and fine white sand that we can find in other islands in Southeast Asia, however, it is perfect for surfing. In fact, surfing is one of Bali's main attractions.
The scenery and culture of Bali also make it stand out as one of the top destinations in Southeast Asia. In contrast to the rest of Indonesia, where Muslims predominate, Hinduism is the main religion on the island, and the splendor of its temples is something unique to Bali. Similarly, the exoticism of the island's interior, with its tropical forests and magnificent rice fields- you will never get bored.
Without a doubt, we could say that Bali is the best place to travel to Southeast Asia for the first time in order to understand the rhythm of this part of the world, enjoy the delicious cuisine and, of course, its spirituality.
Related: Cheap Travel Destinations in Southeast Asia 2021
2. Koh Rong, Cambodia
Cambodia has very beautiful beaches that are worth visiting. One of the most famous to tourists is Koh Rong, the second largest island in the country.
It is an ideal island if you want a place that is not so exploited touristically but that has spectacular beaches. You can walk through its 7 kilometers of white sand and crystal clear water, and feel that you are literally in paradise.
Koh Rong is an island off the west coast of Cambodia in Thailand Bay. A fantastic place with small villages, wonderful nature and, last but not least, beautiful white sandy beaches.
One of these beaches is Long Beach (Sok San Beach), one of the most pristine beaches in Asia. The white sand merges with the crystal clear blue sea. The beach is 7 km long, so you really have space here.
Related: 8 Best Beaches Holiday in Cambodia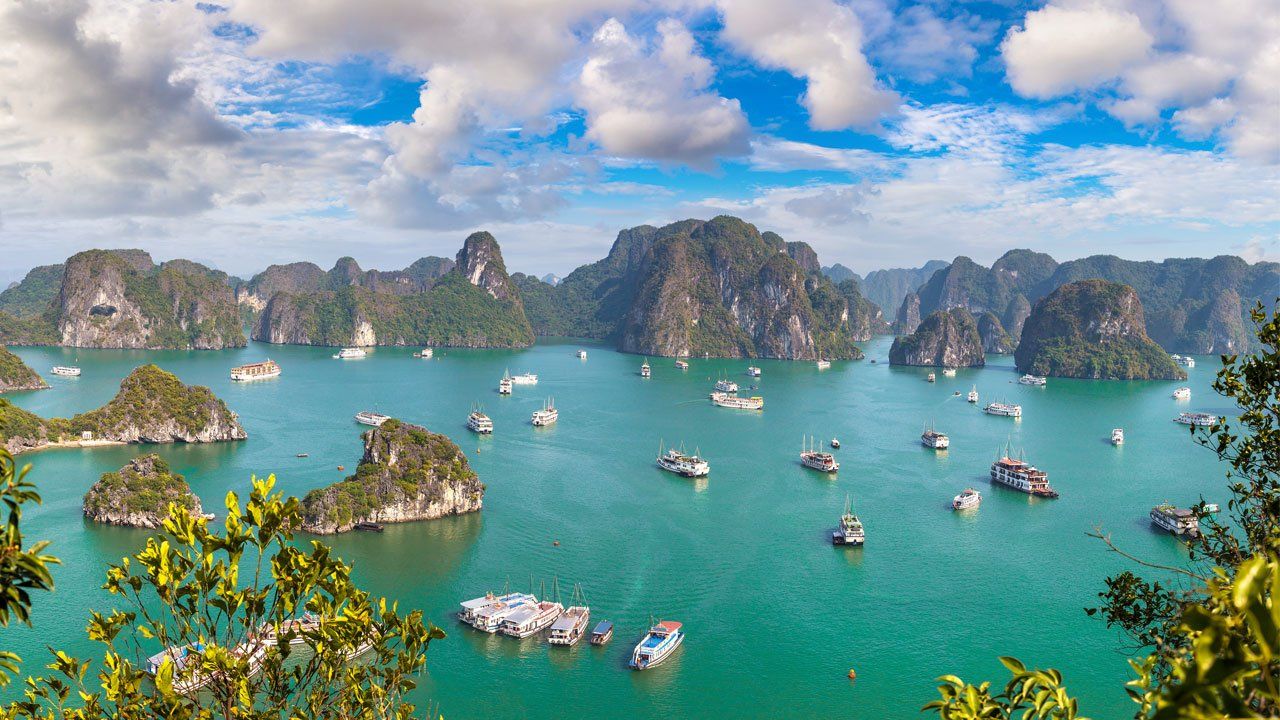 3. Halong Bay, Vietnam
Vietnam is without a doubt one of the most visited Southeast Asian countries, hosting many tourist attractions. It is tremendously difficult to choose just one of the wonders of this long country that we love. Its extensive rice fields, busy Ho Chi Minh and Hanoi, the SaPa Mountains, the rural and authentic Mekong Delta and not forgetting Halong Bay in Northeast Vietnam, known for its jade-colored waters and thousands of limestone islands covered in tropical rainforest.
Halong Bay is one of the most impressive natural corners of the world. Sailing and sleeping on a cruise through its waters and its whimsical rock formations is an activity that you cannot miss if you travel to Vietnam.
The bay is dotted with mountains of karst origin and creates a tremendously beautiful and legendary landscape. It is best to take a cruise for a couple of days to enjoy the beautiful views and climb one of the hills to get the best panoramic view of Halong Bay or visit one of the caves that will leave you impressed with their strange formations. You can also disembark at some of the beaches to bathe in its warm waters. Halong Bay is one of those unique places in the world that you should not miss.
Related: 7 Best Places to Visit in Vietnam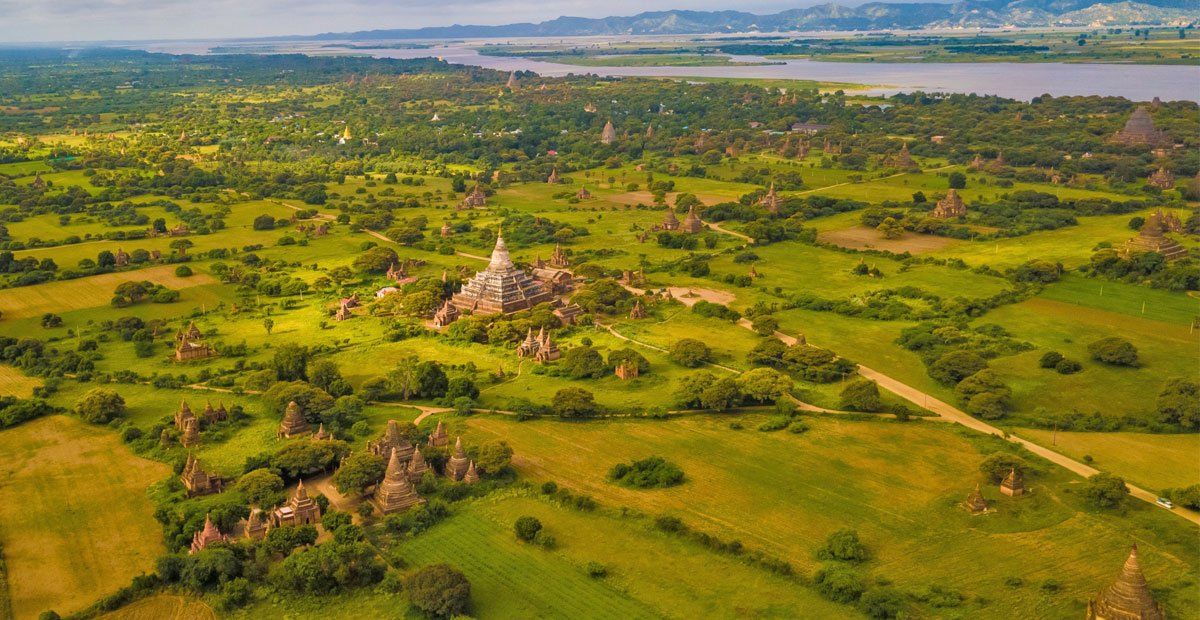 4. Bagan, Myanmar
Bagan in Myanmar was the first capital city of the Burmese Empire. The city lies on the Bagan Plain, more than 67 km² large, which has shaped the landscape with thousands of golden towers that loom over the treetops.
Over time, the city suffered from aging and natural disasters. Today, even though Bagan is a smaller provincial town it still has a beauty that is well worth a visit.
The city is a UNESCO World Heritage Site. There are still countless temples and buildings here that can be explored.
You should definitely not miss out on admiring the sunset from the top of a temple. You will be rewarded with a fantastic view of the plain, which shimmers in the warm colors of the sky.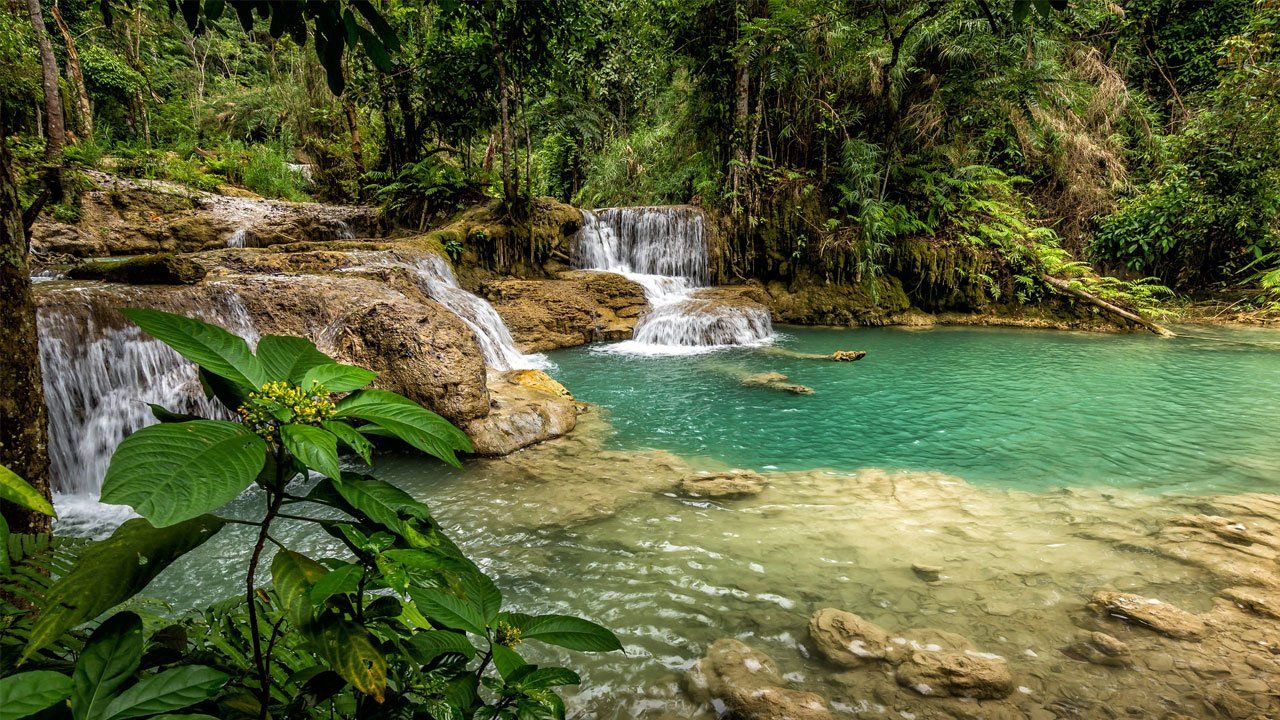 5. Luang Prabang, Laos
Although Luang Prabang is not the capital of Laos, it is the most beautiful city in the country, and that is why it is on this list of our favorite places to see in Southeast Asia. The city has been part of the UNESCO World Heritage Site since the beginning of the 21st century.
Laos stands out for its rugged landscapes, being one of the most mountainous countries in this region of the world from its caves and its Mekong River, perhaps the most mythical river on the continent.
If you ask me what to see in Luang Prabang, we will tell you to simply walk around the city attentively observing its temples and the life going on around you. Of course, there are great panoramas of the Mekong River as it passes through the city, markets, and the monk procession that takes place every morning at dawn in Luang Prabang. But you can also enjoy your surroundings as in the immediate vicinity there are many places to visit such as the Kuang Si waterfalls and Pak Ou Caves.
Related: Luang Prabang Travel Guide: What to do and see
6. Boracay and El Nido, Philippine
The Philippines is a country with more than 7,000 islands, so there are numerous beaches to choose from here. The most awarded by the magazines and, therefore, the most requested by tourists are those of Boracay and El Nido. The first is a small island where you can enjoy the tranquility and its beautiful sunset. Of course, to find that tranquility it is better to explore the ends of the beach. The second is a larger island with varied activities to do, such as the different tours to explore the islets in front.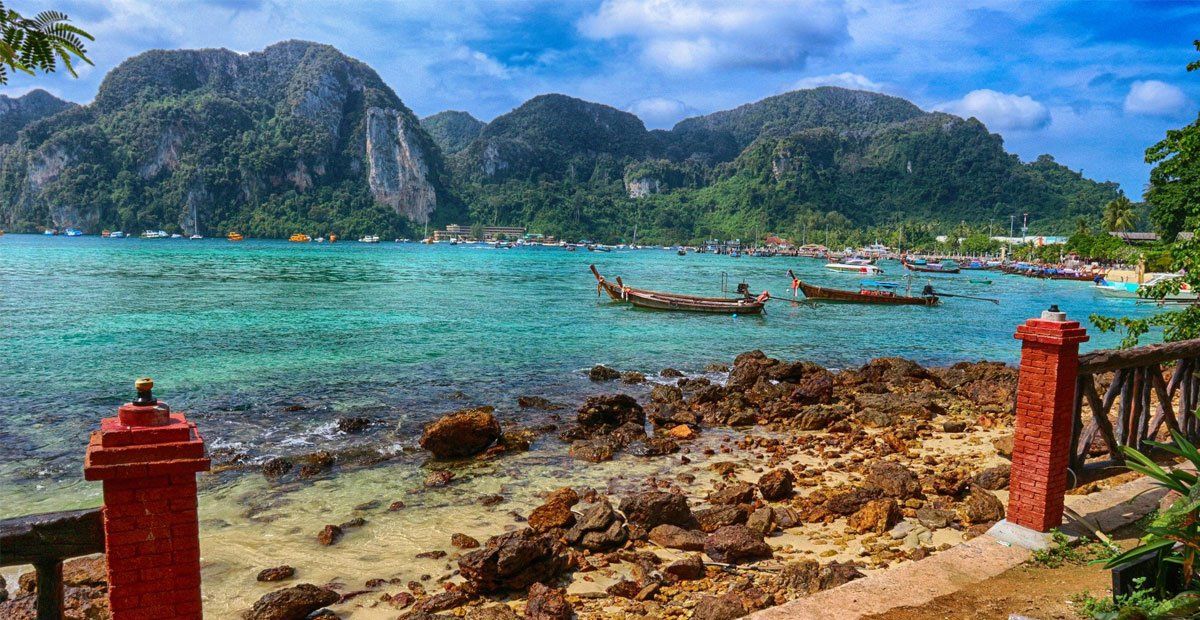 7. Koh Phi Phi, Thailand
Koh Phi Phi is an Asian paradise with turquoise waters, golden sandy beaches, and beautiful seascapes. Phi Phi is one of Thailand's most popular tourist destinations, having served as the setting for Danny Boyle's highly acclaimed film The Beach. Its tropical scenery and infectious island feel have made it one of the country's most popular tourist destinations. And there's enough to do and see for both adventurers and beachgoers in this region abounding with hidden gems and exciting activities.
Phi-Phi Don and Phi-Phi Leh, jointly known as Koh Phi-Phi, are the darlings of the Andaman Coast, with their curvy, bleached beaches and gorgeous jungle interiors.
Phi-Phi Don is a hedonistic haven where guests can swim in turquoise oceans during the day and party all night on soft beaches. The tiny Ko Phi-Phi Leh, on the other hand, is underdeveloped and has few hotels, with its coral reefs and crystal-clear waters framed by high, craggy cliffs, and is only accessible by day or sunset excursions.
Read more Articles
No matter who you're looking to travel with, you can depend on our 2,500 trusted operations to make sure everything's taken care of