Community Fun Ride – Exploring through Language
Siem Reaper prides itself in contributing to the local community and collaborating with others in providing educational tours for those who wish to engage with local culture and language. They recently partnered with a language school, "Speak Like Khmer" to provide an opportunity for the students to learn about local lifestyle whilst practicing their Khmer skills.
Cambodia's national language is Khmer and many travellers wish to learn the basics in order to engage with local people- it definitely makes for some funny conversations! Siem Reaper, therefore, aims to provide some basic language skills to those joining the tours as it is a great way for travellers to feel more involved and connected to the people and destinations they visit. Whilst most of the tours are geared towards travellers, Siem Reaper strives to support local education initiatives that enable people to learn more about Cambodia. As such, Siem Reaper jumped at the chance to collaborate with Speak Like Khmer to offer a bike ride through the village for its students.
Speak Like Khmer is a language school that provides Khmer classes to expats living or passing through Siem Reap. They offer a range of services from the conversational basics to learning reading and writing. There is a diverse community in Siem Reap and learning Khmer can be very useful for getting around and getting the best prices at the market! The school is run by enthusiastic teachers who want to support foreigners in settling into Cambodia, as well as, getting acquainted to local customs. They host many events to make exploring Siem Reap accessible to everyone.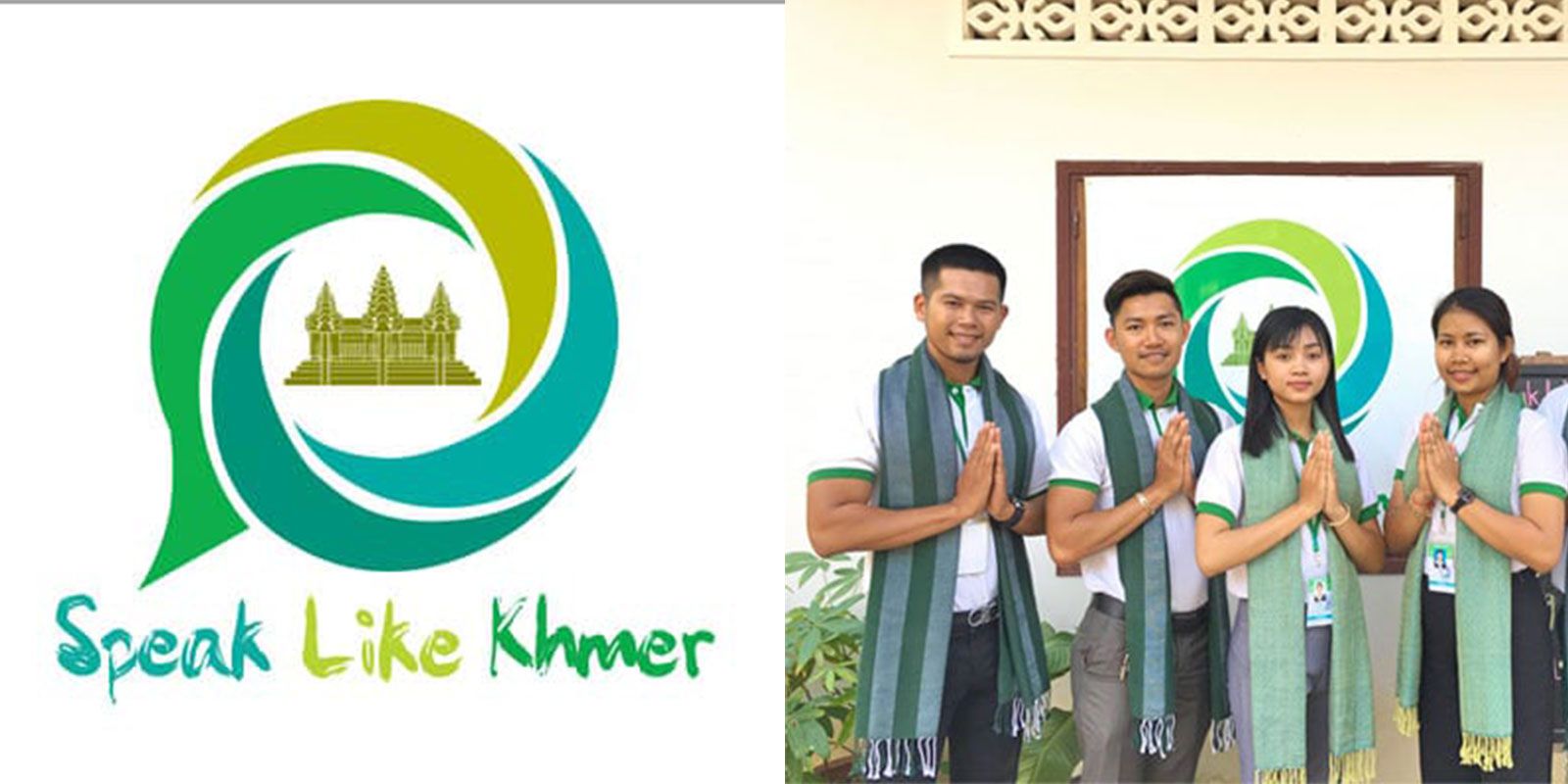 Speak Like Khmer and Siem Reaper collaborated together to host a bike ride and cooking class that acted as an interactive classroom; enabling students to actively engage with locals through practicing their language skills and at the same time learning more about local customs and livelihoods. The bike ride went through Chreav village stopping at various locations to give an insight into to the different ways people make a living in the village and to show what makes Cambodia special. They cycled down dirt roads through villages and rice fields, soaking up all the different landscapes and colours.
At each stop, the Siem Reaper guide provided information and the students had the opportunity to converse with the families and ask their own questions. The first stop was at a vegetable farm, where the students could see how the family harvest rice and grow additional crops such as basil to sustain their livelihood. It was an ideal location for taking photographs as everything was so green, as well as practicing the names of herbs and vegetables. They then stopped at a mushroom farm, to understand the lengthy and labour intensive process of growing the tasty mushrooms, where they could see the mushrooms sprouting out of the bags ready for steaming. Some even bought a couple of kilos of the fresh mushrooms for home cooking.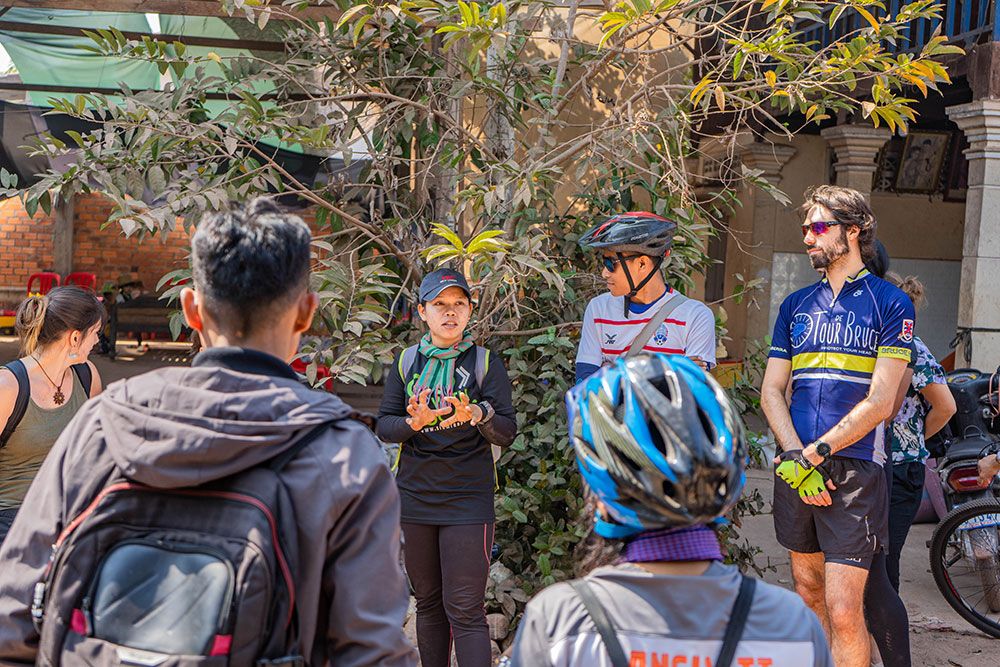 The bike ride ended with the students having a cooking class from the teachers at the school to learn how to cook some staple Cambodian dishes. Students were split into groups to each learn and make a different dish; a seaweed tofu soup, stir fried vegetables and fresh spring rolls. The outdoor lesson continued with the students practicing their language skills by naming all the ingredients and learning how to use various sauces and spices to make the tasty dishes. Once completed, they enjoyed a Cambodian family styled lunch, sharing all the dishes with lots of rice. It was a great way to end the day of exploring culture, landscape and language and for everyone to learn about each other. Siem Reaper is always happy to be able to share and collaborate with others, as well as, providing its own specific tours through the countryside and tours designed to explore the local cuisine and cooking culture.
Read more Articles
No matter who you're looking to travel with, you can depend on our 2,500 trusted operations to make sure everything's taken care of