Best Time to Visit Cambodia: What you Need to Know Before Visiting
Cambodia always holds a special place in the hearts of all tourists. It is an amazing and wonderful country, and as soon as you know it exists, you just know you have to be there. I bet the reason you're here is that Cambodia is on your "Places to See Before You Kick the Bucket". Then congratulation, you're in the right place. In today's article, we will guide you with some helpful information about the best time to visit Cambodia including weather in Cambodia, what to pack, and the best months to visit. Let's delve into it!
Weather in Cambodia
As a traveler, it matters to know what the weather is like since it can help you make the most of your trip. There are two seasons in Cambodia: Dry and Rainy. The dry season in Cambodia runs from November to May. Either the hot or cool seasons fall within the dry season. Between November and early March, the cool season begins. The coolest month is January. Temperatures can reach 20–21 degrees Celsius, while April is the hottest month of the year. In April, the temperature can easily approach 40 degrees Celsius, and the air is humid and muggy. In addition, April is the perfect month for relaxing by the pool or visiting the Cambodia beach.
Cambodia's rainy season begins in June and lasts until October. During the wet season, temperatures remain around 26-28 degrees Celsius. Rain falls in the form of short afternoon downpours from May to July, with the wettest generally being August, September, and October.
What to Pack?
Below are things you should bring when you visit Cambodia:
Clothing: Cambodia's weather, besides from being hot, is frequently humid, so bring breathable clothing that can handle heavy sweating. It's also a good idea to keep in mind that Cambodia is a Buddhist country, therefore shoulders and knees must be covered when visiting temples, religious monuments, or palaces. As a result, don't forget to bring proper clothing with you
Bring a small backpack: Carrying a good bag with you guarantees the safety of your belongings
Wear good shoes: Have you ever heard the saying, "Good shoes bring you good places"? Make sure you bring a few pairs of comfortable shoes with you.
Medicines/First Aid Kit: It's a good idea to keep your medicines with you at all times. Furthermore, taking a first aid kit with you is never a waste of time
Mosquitoes/Bug spray: If you visit Cambodia in the rainy season, which starts in June and lasts until October, you might experience some aggressive mosquitoes
Sun protection: Whether it's a rainy or dry season, sun cream is a must-use
Bring bottled water: Always stay hydrated during the trip
Essentials: Keep in mind that your passport must be kept safe. Make copies of your passport and any other important documents before going out to explore.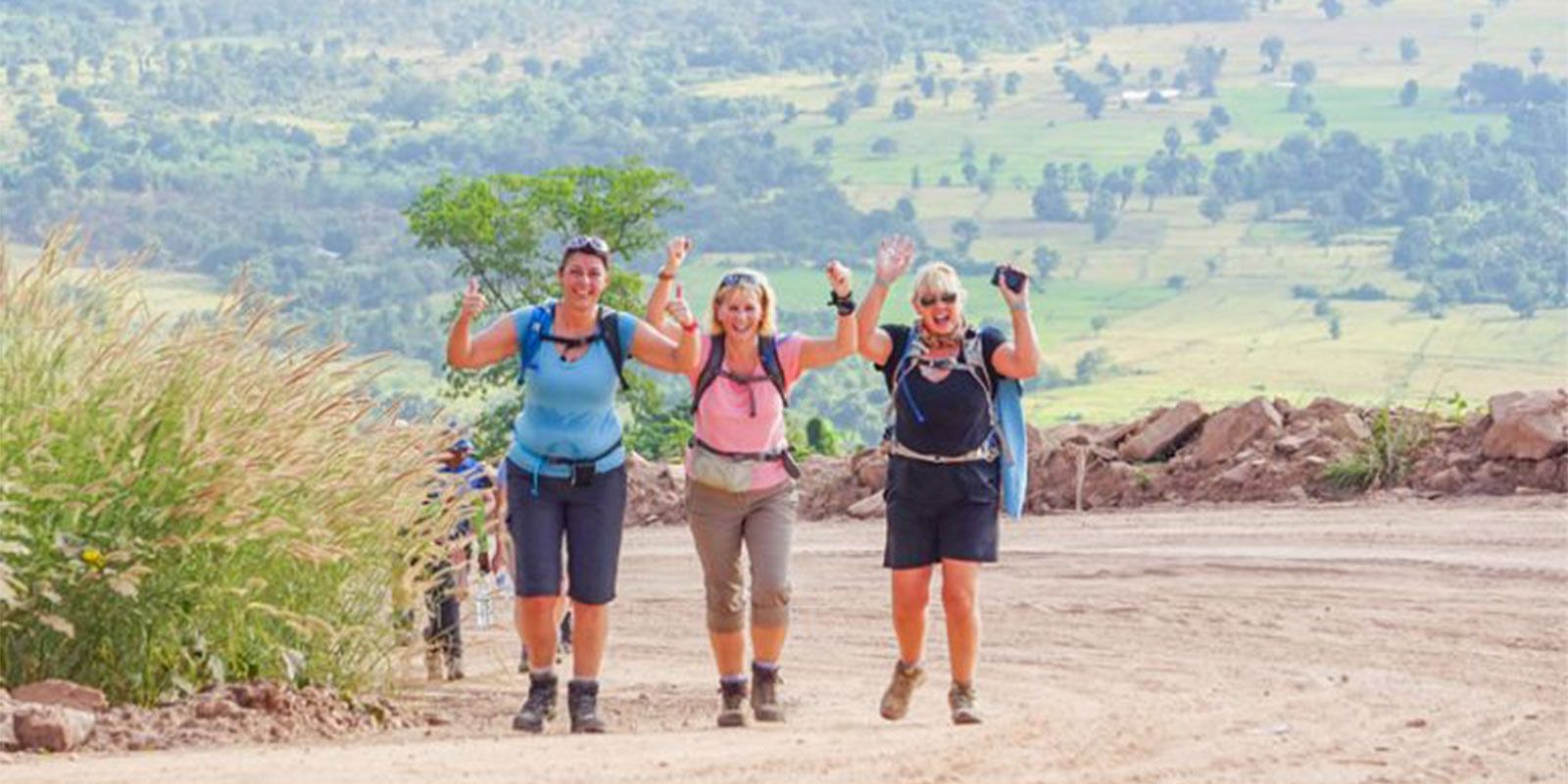 Best Month to Visit Cambodia
Cambodia is slowly regaining its reputation as a key tourist destination in Asia, and it is most famous for Angkor Wat. However, Cambodia has more to offer visitors than just historic temples. Choosing when to visit will help you make the most of your trip. Between November and early March is the best time to visit Cambodia. The temperatures are cooler and there is less rain throughout these months. As a result, you won't have to worry about carrying around an umbrella or raincoat all the time, and you'll be able to spend longer days outside, exploring and chilling in comfort.
However, in January, the weather can be unpredictable, so be prepared for unexpected rain showers. The downside to visiting temples during the cool season is that it is also the most popular time to visit. You can't avoid crowds because it is Cambodia's peak season. Anyway, if you're planning a trip to the countryside, October through March is the best time to go. The roads in Cambodia's countryside are muddy and inaccessible during the rainy season. Consequently, if you visit Cambodia during these months, you will avoid the mud and being stuck in the rainy season locations. Anyway, one of the best things about the rainy season is that it comes with a low season, so prices are generally lower. Last but not least, if you want to enjoy Cambodia's seaside, these are the best months to come.
Related post: 8 Best Beaches Holiday in Cambodia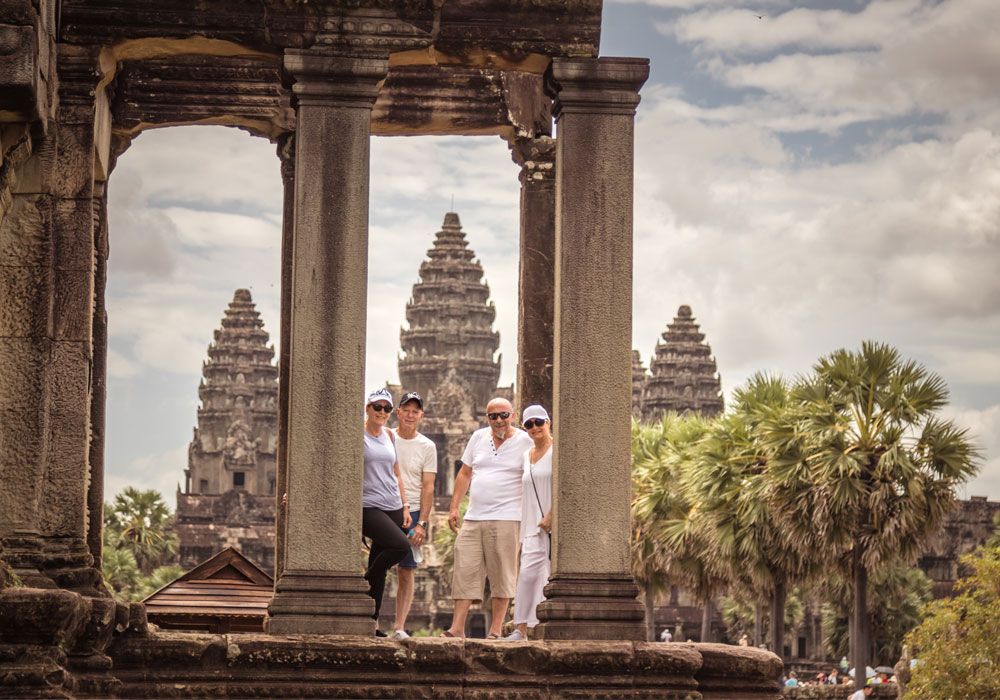 Best Time to Visit Angkor Wat
Angkor Wat was the capital of Khmer civilization. It was built in the 12th century by King Suryavarman II. This ancient city was "Lost" to the outside world for centuries until it was discovered hidden in the forest by French explorer Henri Mahout in 1860. The best time to visit this masterpiece is during the cooler months, especially between December and March. During these months, the weather is nice and warm. However, because it is peak season, it is the busiest time of the year. When touring the temples, you might bump into a large number of people. However, if the crowds are too much to handle, the ideal months to visit are late March and early April. In these months, you don't have to worry about crowds. There are fewer people, and hotels are less expensive.
Related post: Tips to See Angkor Wat Sunrise: The Ultimate Guide
Read more Articles
No matter who you're looking to travel with, you can depend on our 2,500 trusted operations to make sure everything's taken care of